A bet is the amount of money a player places on a particular sporting event. Line- a list of bets with odds on specific sports offered by bookmakers. Outcome - the result of a sporting event (match) that took place.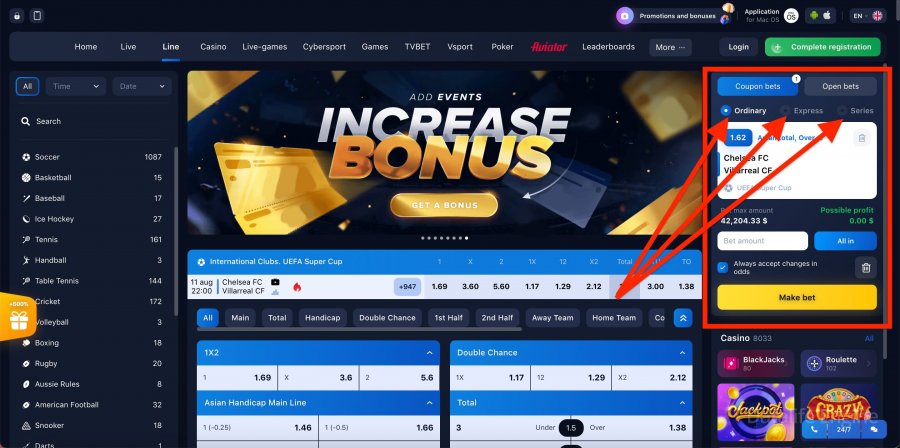 Types of bets
All bets are divided into 3 main categories:
Single (single and double chance) - the simplest type of bet. Consists of one sporting event;

Multiple (express and systems) - more complex complex bets. Are concluded for several sporting events; 

Additional (author's) - placed on certain, specified details of the event.